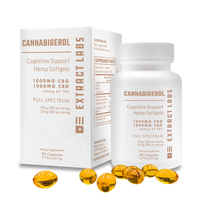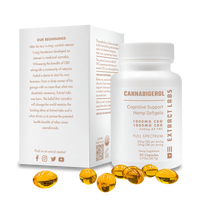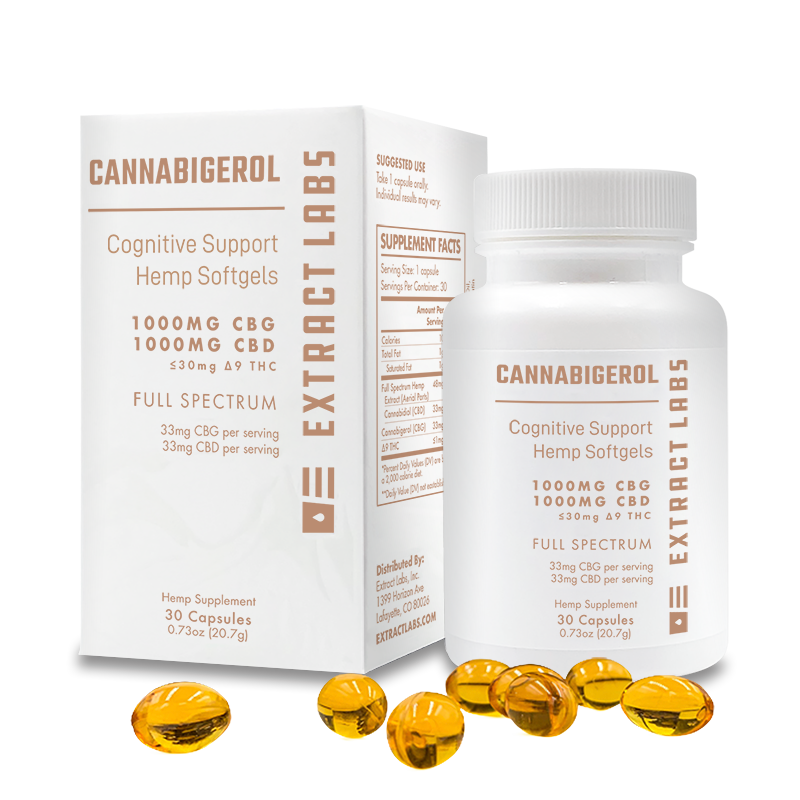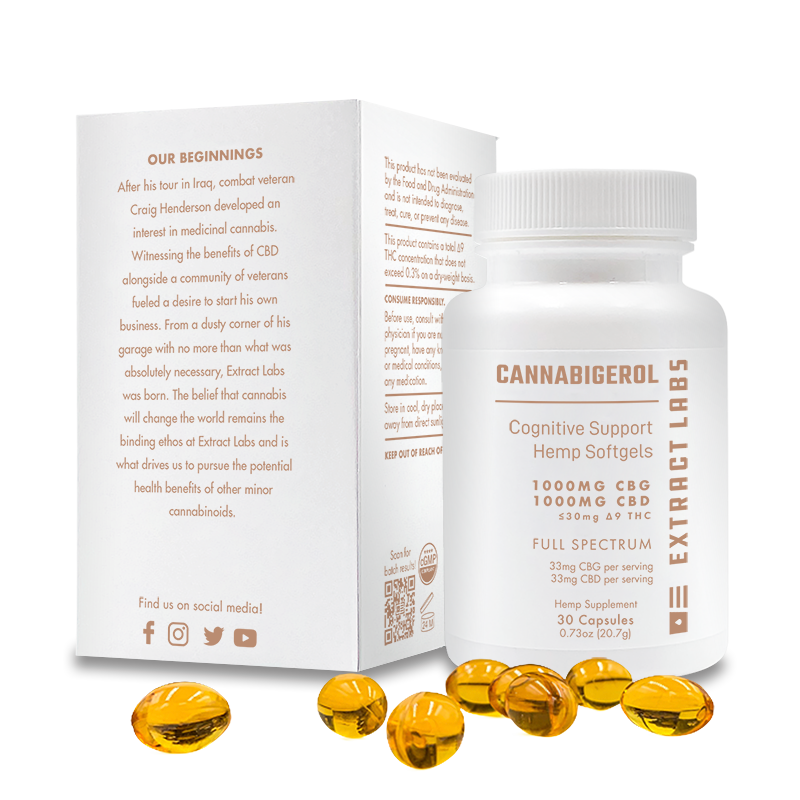 Cognitive Support Soft Gels
Extract Labs Cognitive Support CBG Softgels offer a convenient, dropper-free way to add a powerful dose of hemp extract to your wellness routine. Each softgel contains 33mg of CBD and 33mg of CBG to support balance and focus.
The high-potency blend includes a 1:1 blend of CBG and CBD in each bottle. CBG is found in young hemp plants and is thought to have a similar function as CBD.* The pre-measured capsules mean there is no variation in dosing size. Full spectrum CBD oil is known for harnessing the power of the entourage effect, the phenomenon of cannabinoids working more effectively when consumed with other cannabinoids.
Take 1 capsule orally, up to two times daily.
Store softgels in a cool, dry place away from direct sunlight.
Consult a physician before use.







Organic Fractionated Coconut Oil, Full Spectrum Hemp Oil, Vegetable Glycerin, Gelatin

CONTAINS COCONUT