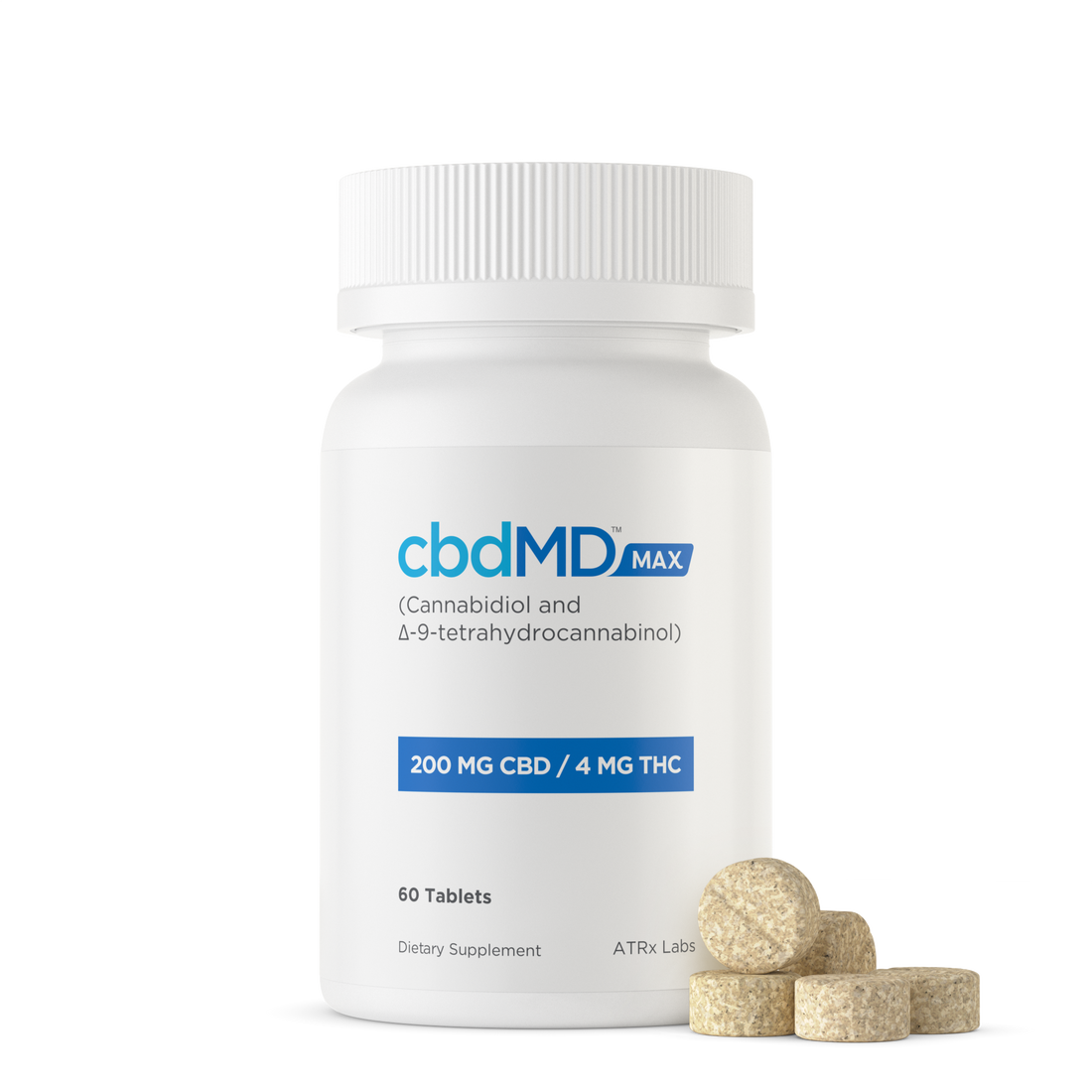 Persistent pain and daily discomfort affect more than 50 million Americans every year. And most pain products are designed with added ingredients that can result in decreased effectiveness over time combined with habit-forming properties. But with cbdMD MAX, you can get the fast-acting, clinically proven power of plant-based extracts designed to reduce stiffness, relieve muscle soreness, and increase mobility – all in one easy to use daily tablet.
Relieves muscle soreness
Improve joint comfort and flexibility
Clinically proven & award-winning formula
Non-habit forming & safe for long-term use
Discover what it's like to live without persistent pain, with none of the habit-forming properties of other pain products. cbdMD MAX combines proprietary full spectrum hemp extract formula (with 200 mg CBD + 4 mg THC per serving) and Univestin, a herbal blend of Chinese Skullcap and Acacia that's clinically proven to provide fast-acting, long-lasting relief from joint discomfort while improving flexibility, mobility, and range of motion. Get back to doing what you love – without the pain.
Univestin (Chinese Skullcap [Scutellaria baicalensis] Extract [root] and Acacia catechu Extract [heartwood]), Full Spectrum Hemp Extract (Aerial Parts), Sorbitol, Silicon Dioxide, and Magnesium Stearate.