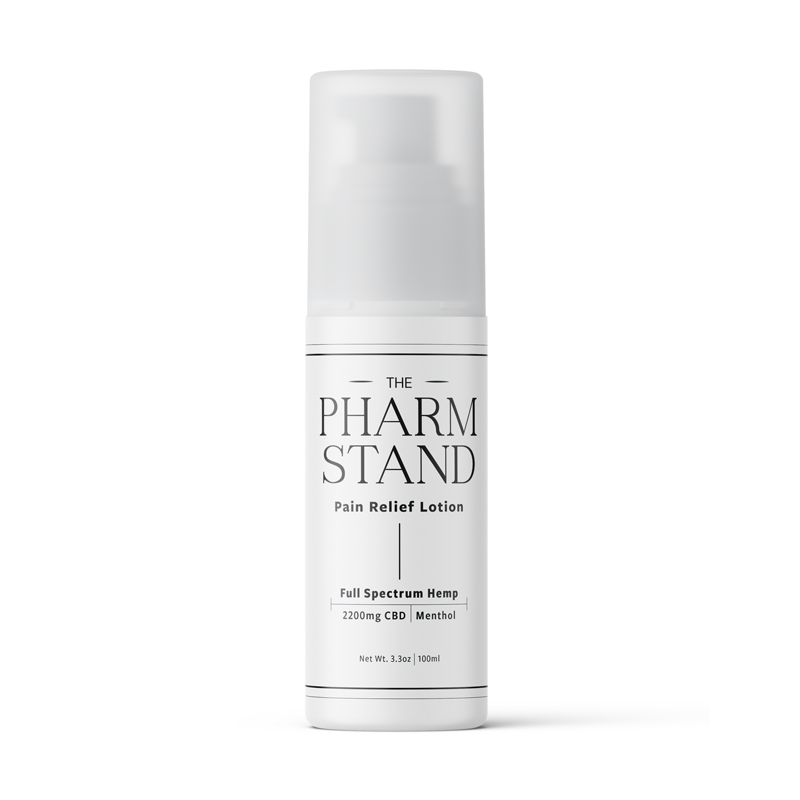 Looking for a natural way to soothe aches and pains? Try The Pharm Stands Pain Relief Lotion. The combination of 100% pure Hemp Extract, soothing menthol, medical-grade magnesium crystal and arnica help provide plant-powered relief anywhere and at any time. This fast-acting lotion delivers sustained relief for localized muscle pain, inflammation, and tension before, during, and after long physical days.
2200 mg of Full Spectrum Cannabinoids
100ml
Net Wt. 3.3oz
Apply as needed to target areas for lasting relief.







Witch Hazel Water, Mint Oil, Magnesium Sulfate, Menthol, Tri(Polyglyceryl-3/Lauryl) Hydrogenated Trilinoleate, Sorbitan Oleate, Polysorbate 80, Bio-Nano™ Hemp CBD, Vanilla Planifolia Fruit Extract, Arnica Montana Flower Extract, Tocopherols, Soybean Oil, Sunflower Oil, Gluconic Acid, Sodium Benzoate, Glycerin, Xanthan Gum