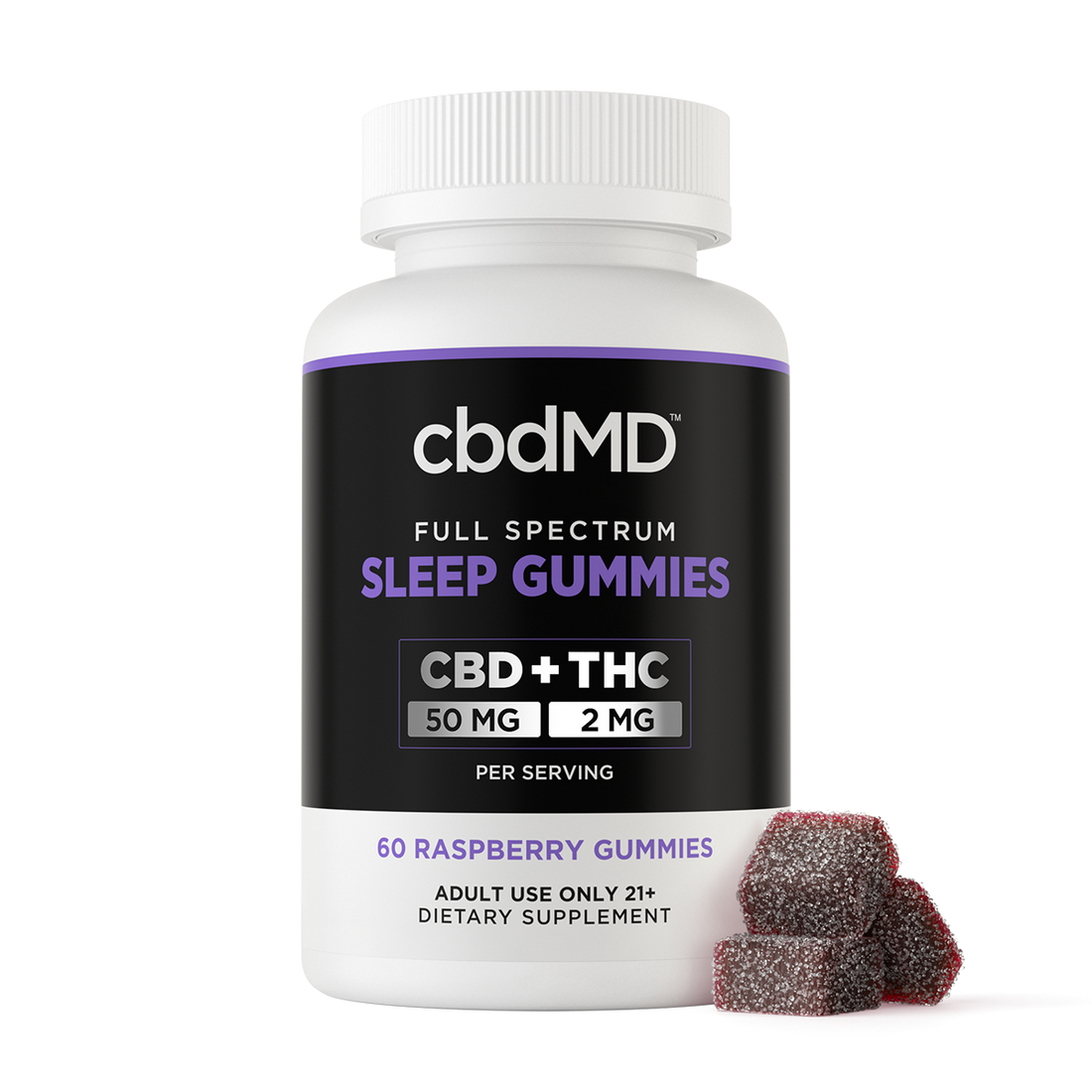 Looking for a better solution for great sleep? cbdMD's Full Spectrum CBD Gummies for Sleep will bring you the sleep of your dreams! Feel the calming power of CBD+THC along with melatonin and a bouquet of natural sleep aids to give you fabulously restful sleep every night.
50 mg CBD and 2 mg THC per serving
5 mg of Melatonin to support healthy sleep cycles
Natural Calm Blend with Lemon Balm, Ashwagandha, Chamomile, Valerian, L-Theanine, and GABA
Natural Raspberry flavor
Vegan and Gluten-Free
cbdMd's Full Spectrum CBD Gummies for Sleep combines CBD with a small serving of THC for the best of both worlds. If other sleep aids just aren't working, these gummies could be just the natural product you need. Get the sleep you've always dreamed of – finally!
It's a simple as can be: just eat two gummies about an hour before bedtime.







Corn Syrup, Sugar, Water, Pectin, Citric Acid, Sodium Citrate, Full Spectrum Hemp Extract, Lemon Balm, Chamomile, Sensoril Ashwagandha, L-Theanine, Valerian, GABA, Melatonin, Natural Flavors, and Natural Color.