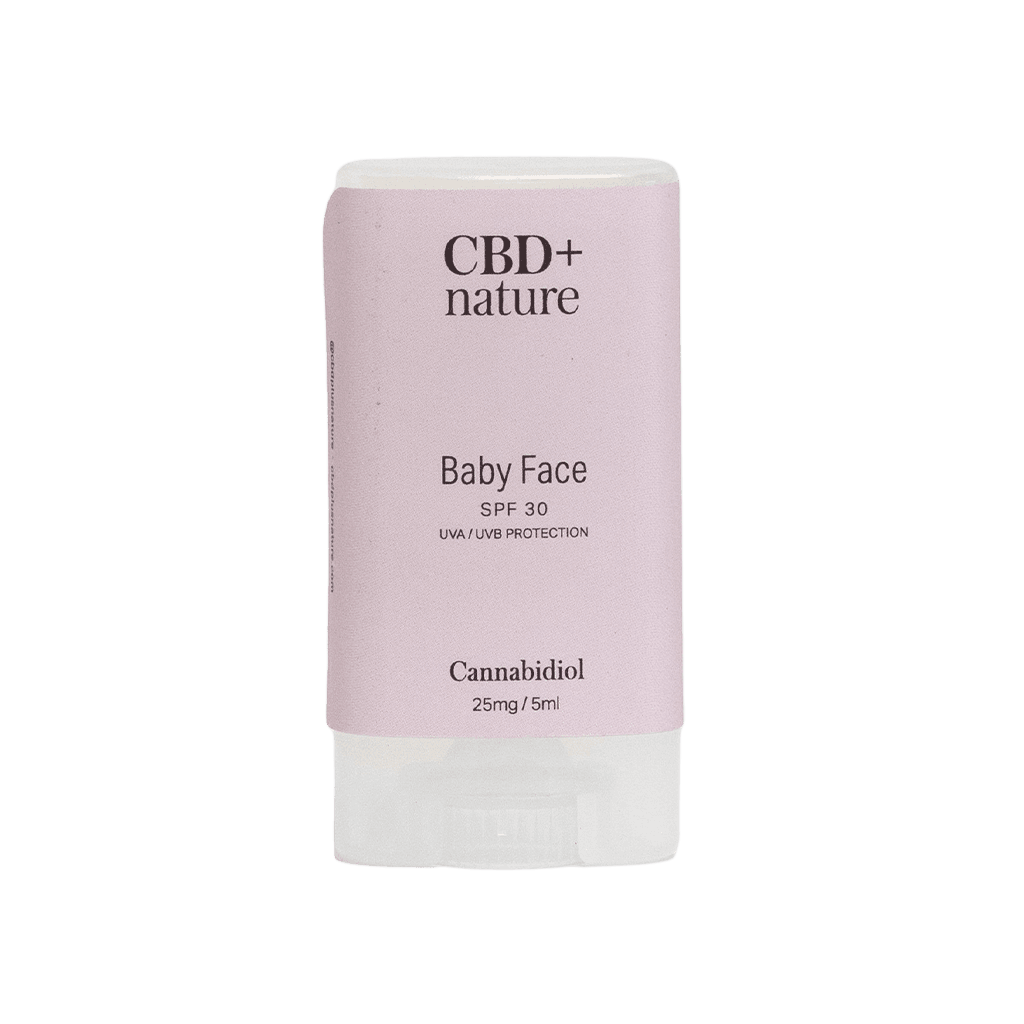 CBD + Nature Baby Face CBD Sunscreen SPF 30 - 25mg
Defend your skin from harmful UVA/UVB rays and free radicals with this powerful anti-aging product. Perfect for on-the-go use, this stick formula sunscreen features Red Raspberry Seed Oil, Zinc and Vitamin E oil to provide ultimate sun protection.

Key Benefits:

-Red Raspberry Seed Oil: Packed with essential fatty acids and vitamins, Red Raspberry Seed Oil has the ability to absorb UVB and UVC sun rays, which allows for sun
-Zinc Oxide: Zinc Oxide is often considered to be one of the most important ingredients in sun protection, as it contains anti-inflammatory properties, seals in moisture and helps to support healing of the skin from any burns, irritations and cuts.
-Vitamin E Oil: Essential to the daily health of your skin, Vitamin E Oil contains powerful
antioxidants and works to regenerate cells, reduce inflammation and promote a youthful
appearance.
-Squalane Oil: A natural lipid produced by the skin, Squalane features antioxidants that
not only make skin appear brighter and firmer, but also help to fight sun damage and free radicals.

Apply a generous amount to the skin by swiping across all areas of the face, rubbing the product in with your fingers to ensure all areas are covered. Reapply throughout the day as needed for maximum sun protection.







Beeswax, Organic Shea Butter, Zinc Oxide, Carrot Seed Oil, Red Raspberry Seed Oil, Vitamin E Oil, Organic Coconut Oil, a proprietary blend of CBD Rich Hemp Oil, Organic Aloe Vera, Squalene Oil, Geranium Oil, Frankincense Oil, Roman Chamomile Oil + Neroli Oil.