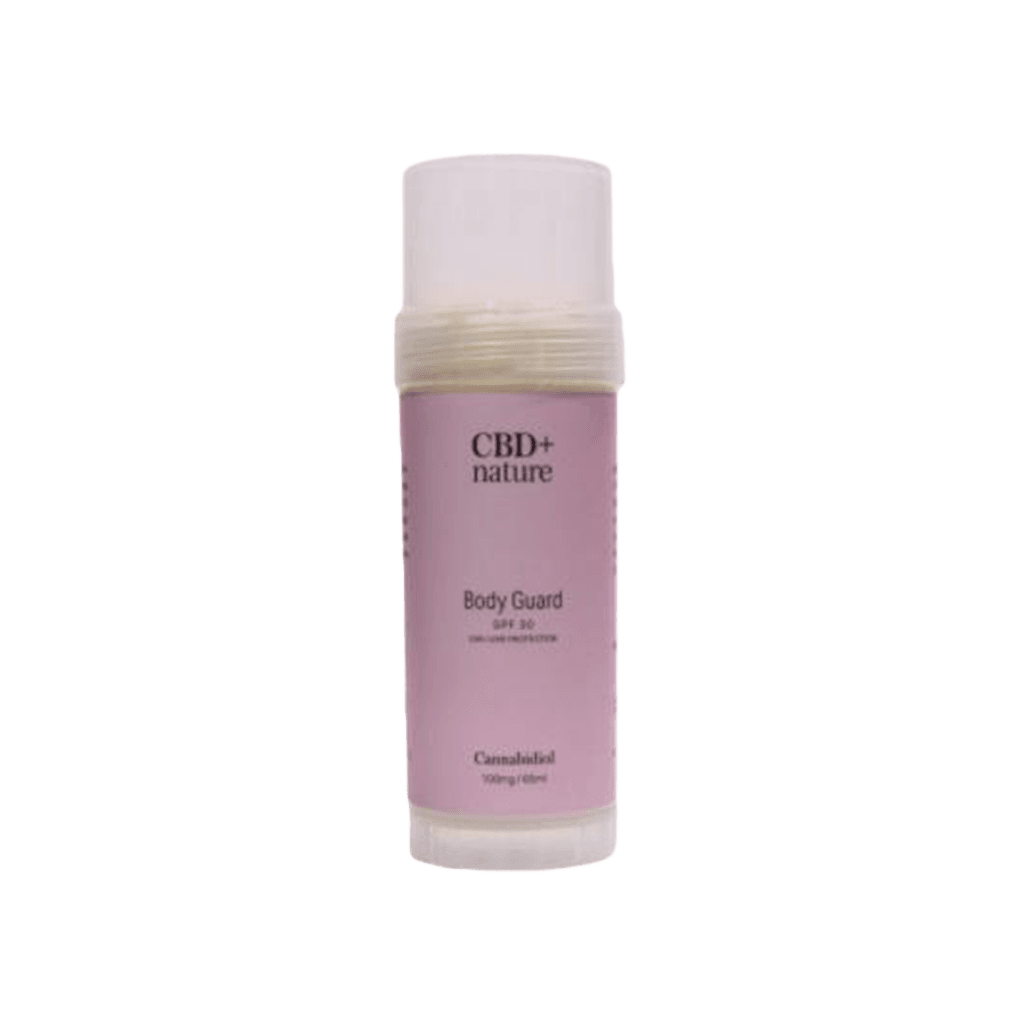 CBD + Nature Body Guard CBD Sunscreen - 100mg
Defend your brain, body and soul from the sun and free radicals with this easy-to-apply sun protection.

Key Benefits:

-Organic Shea Butter: Organic Shea Butter contains high concentrations of vitamins and fatty acids that work to soften, tone and soothe the skin.
-Zinc Oxide: Zinc Oxide is often considered to be one of the most important ingredients in sun protection, as it contains anti-inflammatory properties, seals in moisture and helps to support healing of the skin from any burns, and cuts. -Carrot Seed Oil: Containing antioxidant properties, Carrot Seed Oil is an anti-inflammatory that has amazing anti-aging benefits and helps to rejuvenate the skin.

Swipe this ultra-nourishing formula all over limbs daily and massage into skin for complete sun protection. For prolonged sun exposure, reapply every two hours.







Organic Shea Butter, Beeswax, Zinc Oxide, Carrot Seed Oil, Red Raspberry Seed Oil, Vitamin E Oil, Organic Coconut Oil, and a proprietary blend of full spectrum European Hemp Oil, Organic Aloe Vera, Equal Energy Oil, Geranium Oil, Lavender Oil, Roman Chamomile Oil and Neroli Oil.