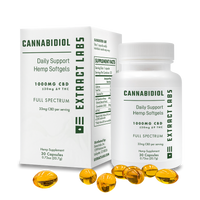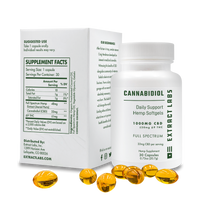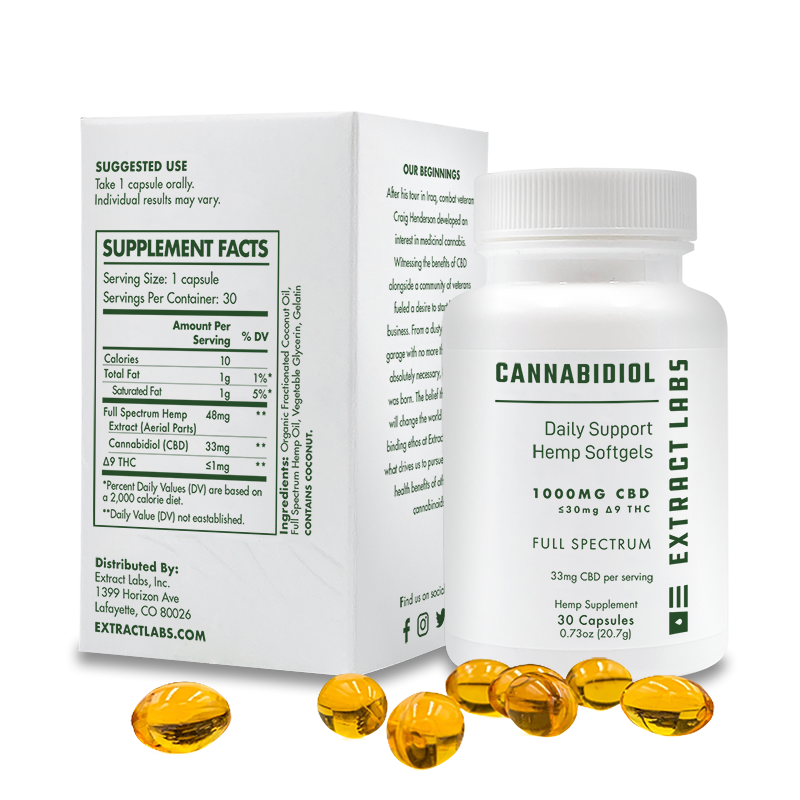 Extract Labs Daily Support Soft Gels
Extract Labs Daily Support CBD Softgels offer a convenient, dropper-free way to add a powerful dose of hemp extract to your wellness routine. Each softgel contains 33mg of CBD, along with a host of minor cannabinoids to promote overall wellness.
These CBD capsules are made with high-end full spectrum extracts and coconut oil. This popular formula is just like our CBD tincture and provides the same whole plant benefits in a 33-milligram dose. Full spectrum CBD oil is known for harnessing the power of the entourage effect, the phenomenon of cannabinoids working more effectively when consumed with other cannabinoids.
Take 1 capsule orally, up to two times daily.
Store softgels in a cool, dry place away from direct sunlight.
Consult a physician before use.







Organic Fractionated Coconut Oil, Full Spectrum Hemp Oil, Vegetable Glycerin, Gelatin

CONTAINS COCONUT