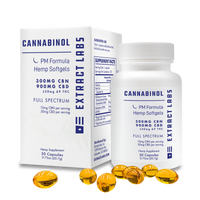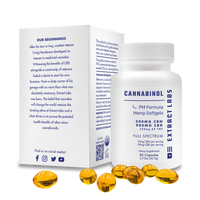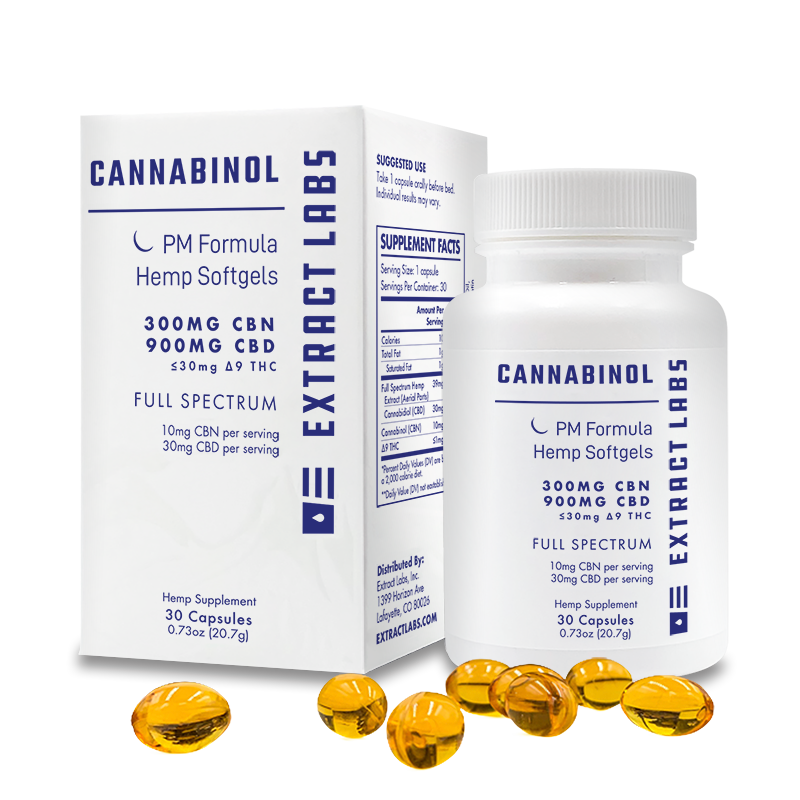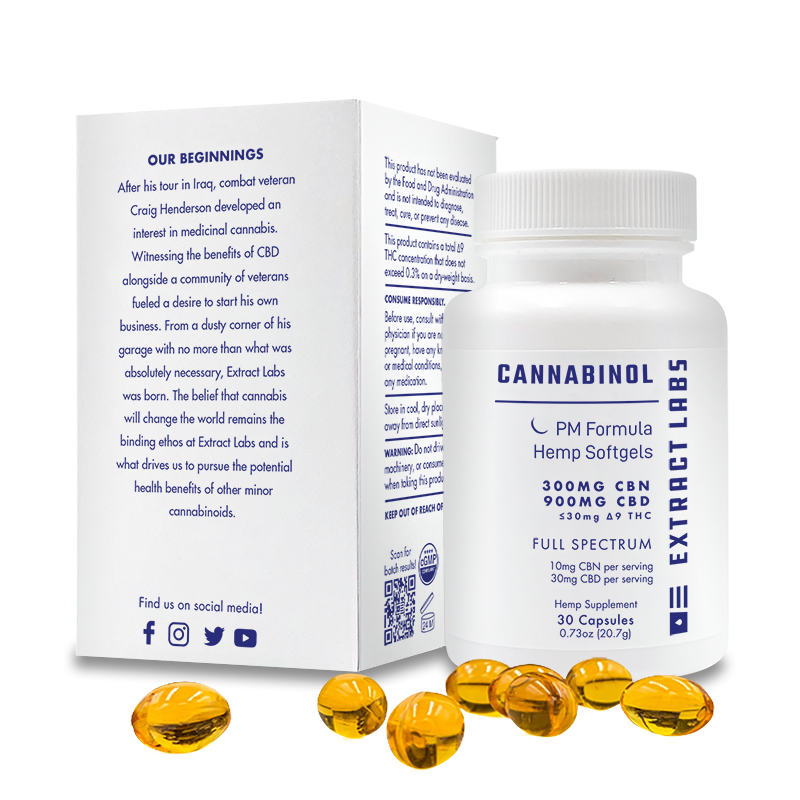 Extract Labs PM Formula Soft Gels
This nighttime sleep formula is crafted in-house by our expert team of scientists. They are lab tested for potency and purity, to ensure they are free of pesticides, herbicides, and heavy metals. PM Formula CBN softgels are made with full spectrum oils that include less than 0.3 percent THC. Full spectrum CBD oil is known for harnessing the power of the entourage effect, the phenomenon of cannabinoids working more effectively when consumed with other cannabinoids.
Take 1 capsule orally before bed, up to two times.
Store softgels in a cool, dry place away from direct sunlight.
Consult a physician before use.







Organic Fractionated Coconut Oil, Full Spectrum Hemp Oil, Vegetable Glycerin, Gelatin

CONTAINS COCONUT