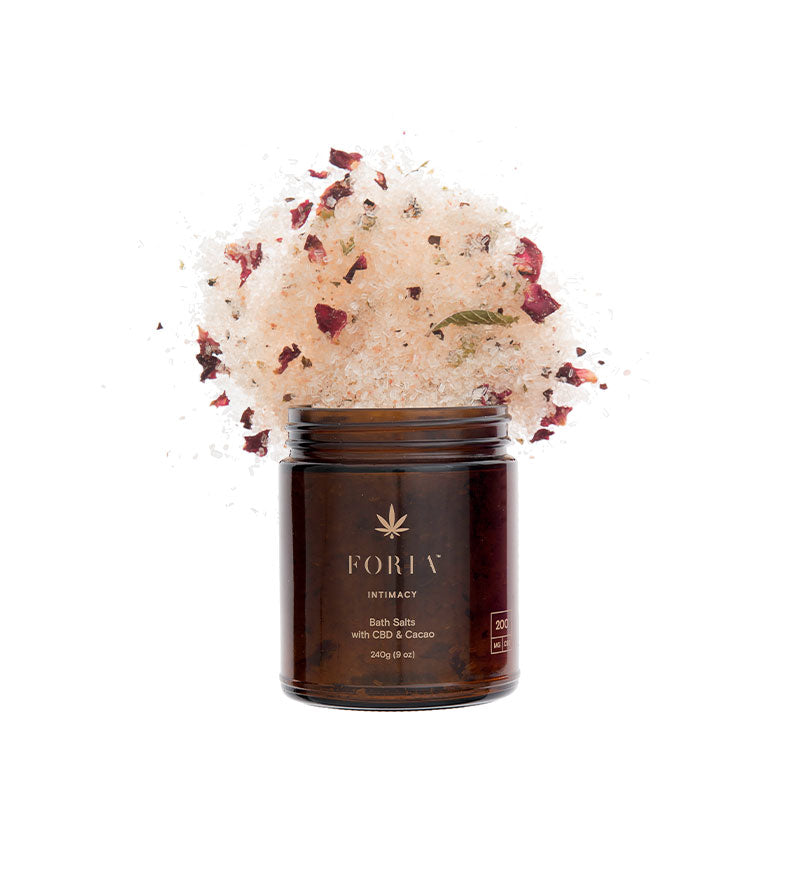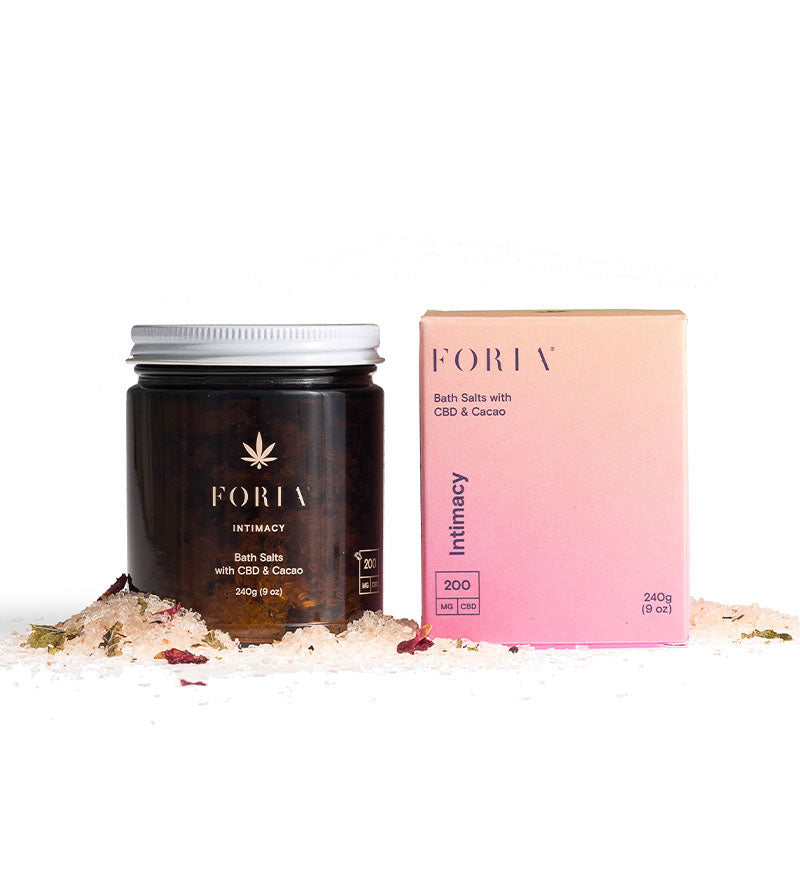 Foria Intimacy Bath Salts - 200mg
Inspired by the sensual ritual of bathing, our multi-botanical Intimacy CBD bath soak is formulated to seduce the body and mind. The mineral-rich Epsom and Himalayan salt base is enhanced with infusions of organically-grown kava, cacao, rose, and hemp. This romantic bath salts blend delivers a symphony of botanicals to awaken your senses for intimate moments.
Add ¼ of the jar or more directly to your bath, or use the included reusable muslin bag to steep the hemp bath salts.







Epsom Salt, Himalayan Salt, Dendritic Salt, Organic MCT Coconut Oil, Botanical Infusions (Organically Grown Kava Root, Organic Cacao, Organic Spearmint, Organic Rose), Organic Dried Peppermint leaf, Organic Rose petals, Organic Essential Oils (Cacao Absolute, Peppermint, Rose Absolute), Broad-Spectrum Extract from Organic-Certified Regeneratively-Grown USA Hemp