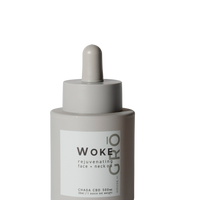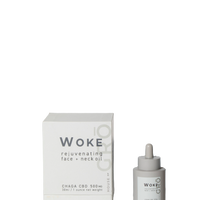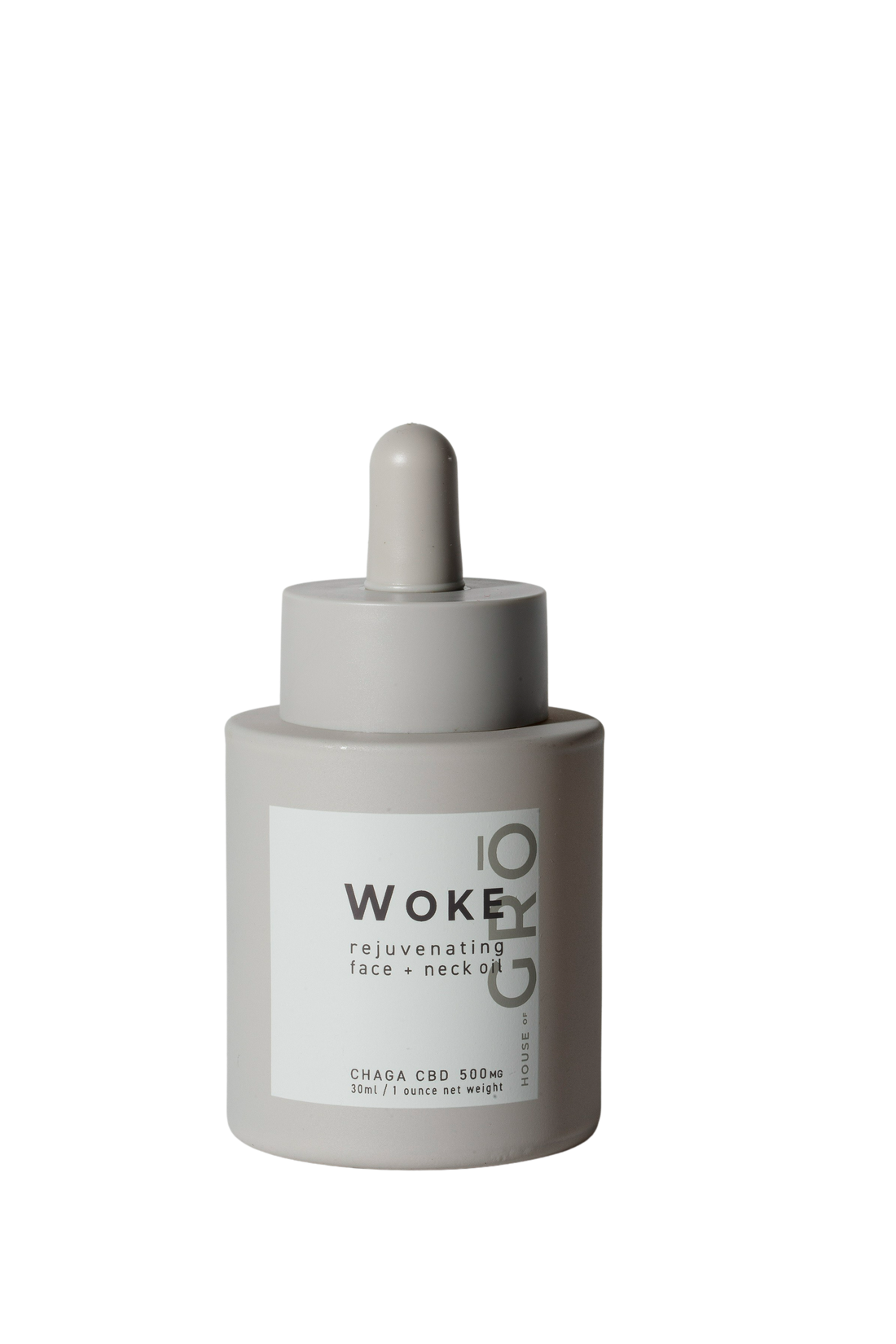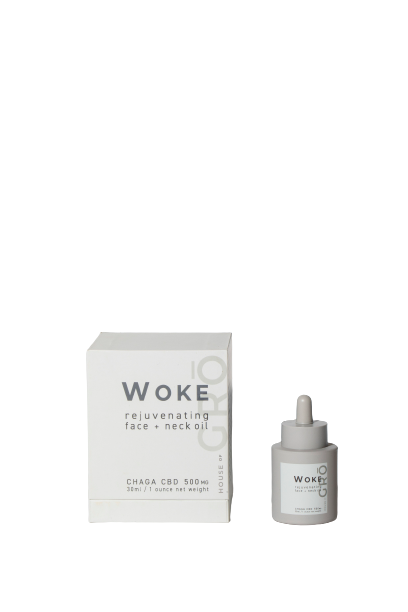 House of Gro Woke Face & Neck Oil -500mg
Woke Face & Neck Oil is a skin-transforming face, neck, and chest oil that incorporates Chaga + Cannabidiol with powerful essential oils. This nourishing Chaga + Cannabidiol-infused oil sinks instantly into the skin leaving a soft, supple, natural glow. It enhances any moisturizer but is also perfect for hydrating skin on its own.

Natural ingredients, plant-based food-grade cold-pressed oils, steam distilled therapeutic-grade essential oils, USDA certified organic cannabidiol, and wild-harvested USA grown Chaga mushroom.
Apply 1 drop ( a little goes a long way) in the morning to the face, neck, and chest for smooth, hydrated skin. WOKE can also be used to enhance daily moisturizer.

WOKE can be applied before or after makeup for a smooth, hydrated finish.







Wild Harvested Chaga Mushroom (USA), 500Mg USDA Organic Full Spectrum Hemp, Grape seed Oil, Celery Seed Oil, Tea Tree Essential Oil, Rose Geranium Oil, Lavender Essential Oil