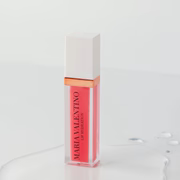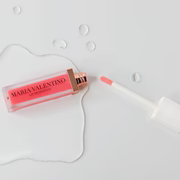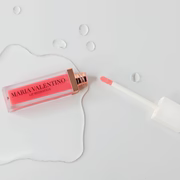 MV LIP HYDRATION is made with only premium botanical and mushroom ingredients. This cutting-edge formula features Full Spectrum CBD ( with synergy boosting Cannabinoids+Terpenes), powerful Reishi Mushroom (packed with Polysaccharides, Triterpenes & Adaptogens), and Papyrus Active Plant Cells, which are delivered through the skin. 
There are no harmful chemicals or fillers of any kind. Even the beautiful pink tone comes from a blend of plants - including Moringa, known as the tree of miracles. The rich and creamy shea butter will melt into your skin, while you feel a refreshing peppermint sensation. This formula enhances circulation to the lips, naturally making them more plump. Each ingredient plays an active role, and together they offer a powerful treatment that will rejuvenate your lips, improve the surrounding skin, and decrease fine lines for a perfect, youthful pout. This is truly more of a hydrating treatment than a pigment but gives a soft, beautiful tint.

Papyrus is an ancient royal symbol of life coming from the primordial waters. This Plant cell has wonderful hydrating effects with clinical studies showing corneometric values (hydration measurement) of 66% increase after 30 days. It has been found to rebuild the hydrolipidic film, to maintain the cohesion of epidermis, limit the skin dryness process, regenerate and restore skin barrier, and reinforce skin protection.
While these phytonutrients help to reverse previous UV Damage and sun overexposure, the Carrot Seed Oil also offers natural SPF for further daily protection.