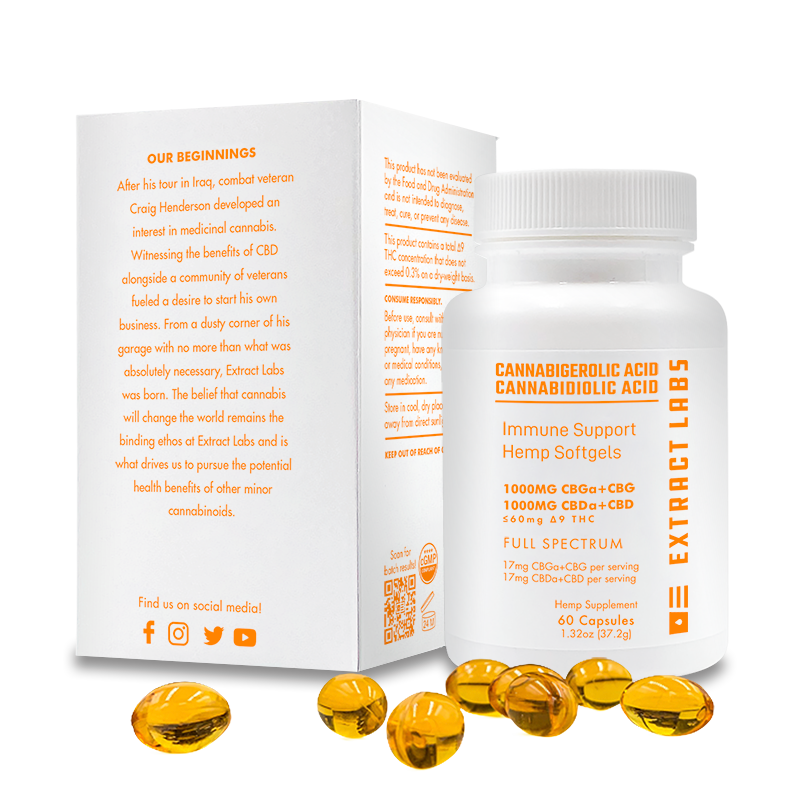 Experience the natural immune benefits of CBD with our Immune Support CBDa CBGa oil capsules. Each serving contains a blend of raw hemp extract rich in rare cannabinoids, including CBDa, CBGa, CBD, and CBG. With a 1:1:1:1 ratio of these potent oils, our capsules provide an effective dosage for balanced immune support. Each container holds 60 capsules.
Take 1 softgel, up to two times daily.
Store CBDa oil in a cool, dry place away from direct sunlight.
Consult a physician before use.







Organic Fractionated Coconut Oil, Full Spectrum Hemp Oil, Gelatin, Vegetable Glycerin, Purified Water

CONTAINS COCONUT