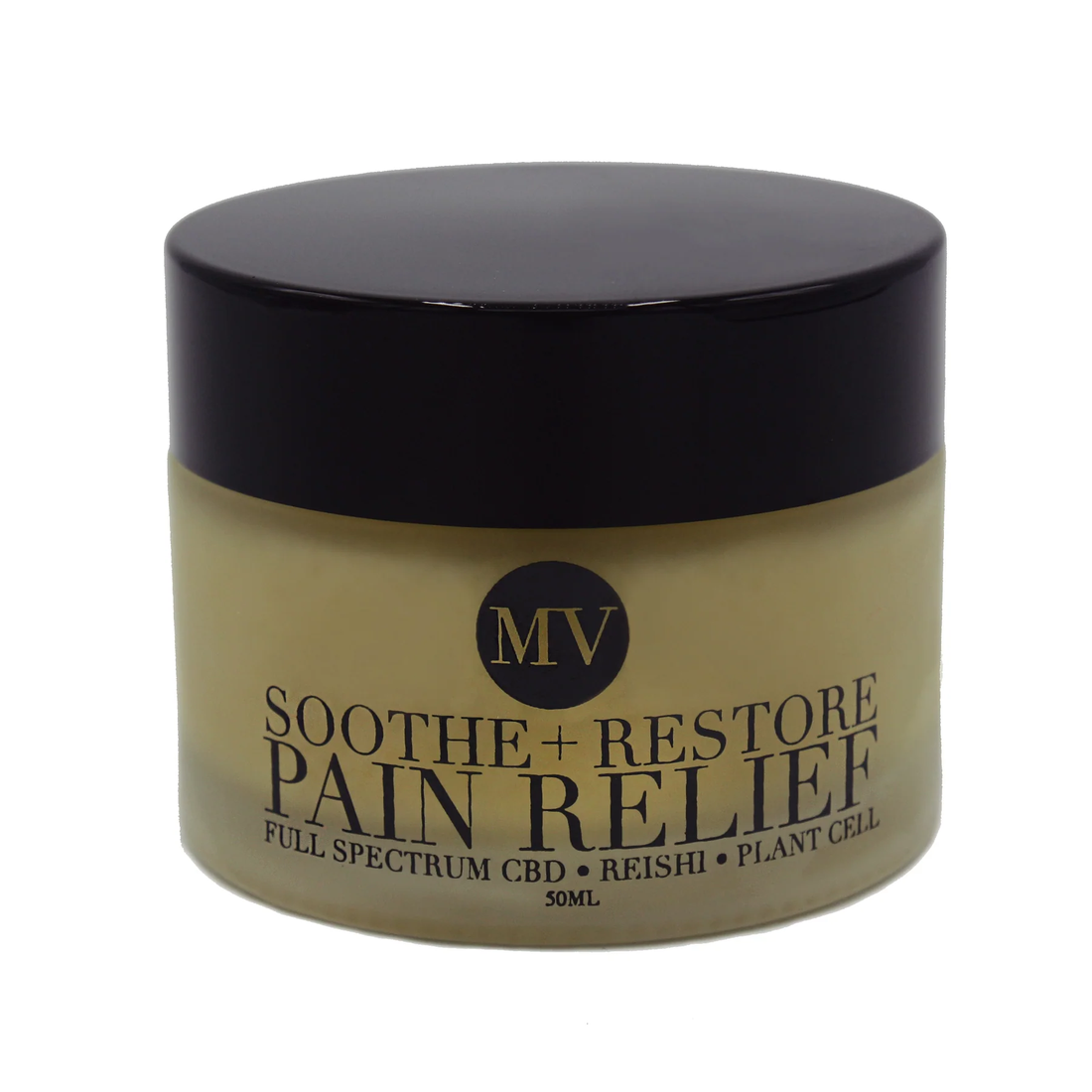 Soothe + Restore Pain Relief Cream
Made with only premium active botanical and mushroom ingredients, MV patent-pending Pain Relief Cream is perfectly formulated to absorb in minutes to help achieve optimal wellness results. Featuring Full Spectrum CBD, the powerful Reishi Mushroom Spore Oil, and clinically studied Active Plant Cells, this cutting-edge blend offers the quick-acting, long-lasting pain relief you desire. Packed with ancient healing herbs of Arnica, Calendula, and Comfrey in nourishing shea butter with essential oils and botanicals, every single ingredient works in great synergy to maximize bioavailability. 
Evenly apply a thin layer in areas of pain and inflammation for fast relief.







Shea Butter, Sweet Almond Oil, Full Spectrum CBD, Reishi Mushroom, Hemp Seed Oil, Arnica, Calendula, Comfrey, Vitamin E, Active Plant Stem Cell, Essential Oils