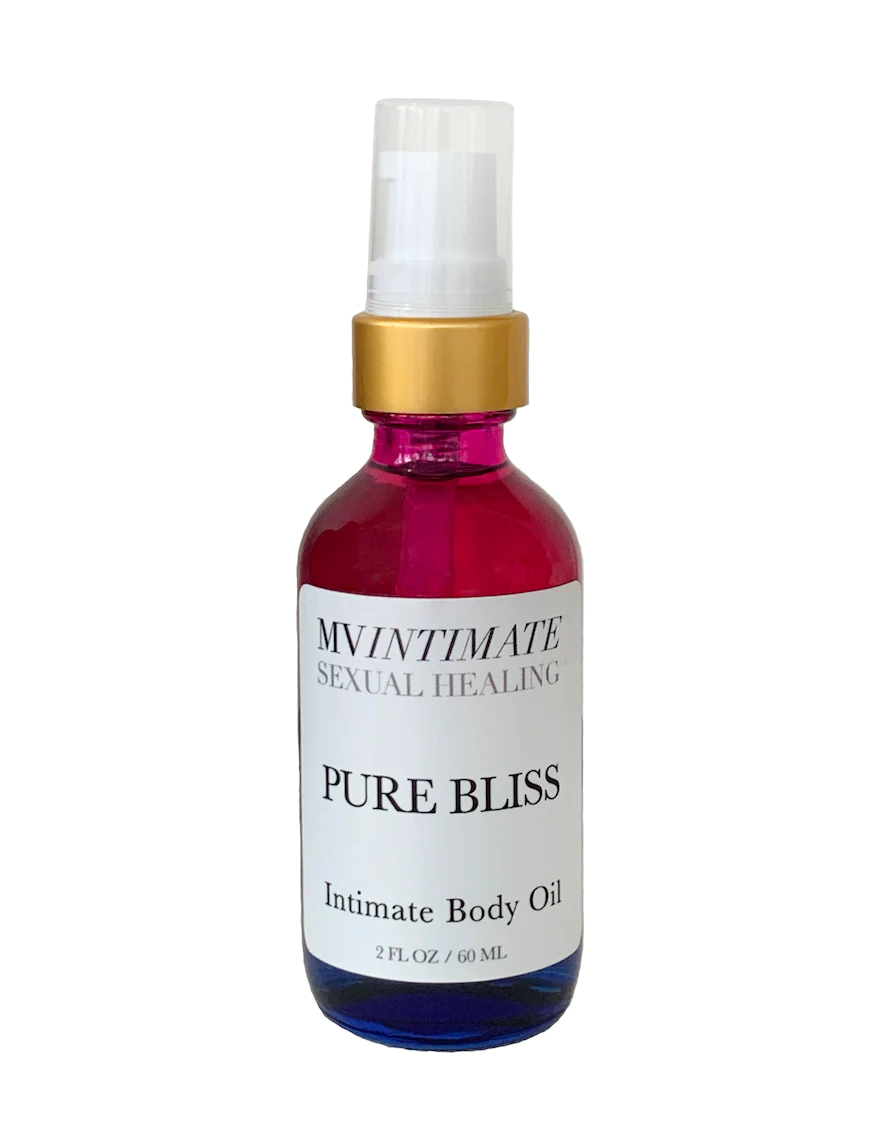 Pure Bliss Intimate Body Oil
PURE BLISS™ features 5 Premium Organic Ingredients that are perfectly designed to increase lubrication, nourish the skin with anti-aging benefits, offer soothing and stimulating effects, & enhance pleasure. This Intimate Body Oil includes biomimetic ingredients, which means it will not disrupt microbiome or pH, due to its ability to naturally mimic body oil function.
Apply generously as needed on intimate areas.







Coconut Oil, Full Spectrum CBD, Reishi Mushroom Spore Oil, Jojoba Oil, Vitamin E